Carol Patch 8/7/2015
What a great group of guys! My husband and I have both purchased vehicles from these guys and have absolutely no complaints about anything. Anything we asked...like hold the paperwork, call us and we will pick it up....they had no problem with it. Love my car...Tyler even helps me with the technical stuff that I can't figure out...even now after several months! Check out their website and give these guys a call...

Shar Nelson 7/16/2015
I love my little yellow Hyundai Veloster. It's everything it was advertised to be. Great price and low miles. Matt at Law Motors was very friendly and easy to work with.

Dannell Hammer 6/22/2015
After HOURS scouring the internet for used cars I saw MY car on your web site. This was the first car I drove and it was almost exactly what I wanted. I really needed a vehicle with a towing package so my family could tow our pop-up camper and Matt made that happen for me. When I came in I had financing through my bank but with your help I was able to shave 1/2 a percentage point off my financing and I was able to borrow a little more so I could finance my extended warranty. I just wanted to say how truly easy you made it to buy my 2013 Dodge Grand Caravan. I LOVE IT ! You were super easy to work with and I appreciated the extras you got for me. Thanks to Matt for making our dreams come true.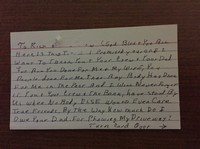 Andy & Marge Oberg 12/28/2014
To Rich & Crew, God bless you all. I want to thank you and your crew and your Dad for all you done for me and my wife. You people done more for me than anybody has done for me in the past and I will never forget it. Your crew and the bank have stood by us when nobody else would. Thanks for everything, hope you all have a great 2015. Thanks, Andy & Marge Oberg

Mike Hurley 11/3/2014
I recommend Law Motors to everyone. I guarantee a great buying experience with the most honest people in the area period.